new enrolments
It is easy – please select a suitable location from the "times and locations" tab on the top menu.
From there you can either click on the "book a trial" or "enrol in a weekly class" button. You will then follow a few prompts and it will be done!
the facts
Our classes run for 45 minutes (just the right amount of time to keep young children engaged).
Class sizes are intimate, with no more than 12 enrolled children.
You attend the same class, once a week for the term (usually a 10 week period).
You can enrol at any time during the term, if there are spots available, and will be charged a pro-rata amount.
Classes are $25 for the first child and $12.50 for accompanying siblings over 6 months old. Younger siblings are welcome to attend the same class. The fee includes one accompanying adult per family.
You are welcome to trial a class first. Trial are $29,  if there are places available. An ongoing spot isn't reserved for children trialling.
Casual attendance is possible ($29 a class), in classes that have a few vacancies. Spots for casuals are opened the day before the class and pre-booking and pre-payment is required.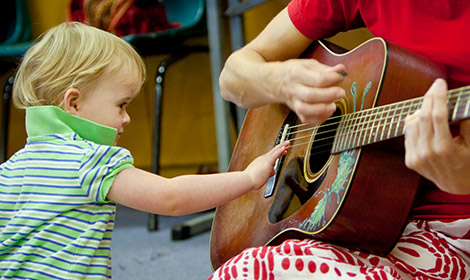 enrolment policy
You can enrol at any time during the term if there are available places.  Pro rata term fees will be charged according to how many classes are left.
Your enrolment is only guaranteed when secured with full payment.
If there are no spots available, you will be placed on a waitlist and offered a place when one becomes available.
Casual attendance is available in classes that are not fully booked. Bookings are essential and pre-payment is required. Casual classes are $29.
terms and conditions
 Click here to view our terms and conditions.