trial classes
You are welcome to trial a class first, for the same $22 fee as our usual classes,  if there are places available. A child with a "trial" status is not guaranteed an ongoing spot in the class.
'have a go' trial pack
We know that children may need to attend more than once class to settle into the format – the first class can be quite overwhelming for some children. The 'Have a Go' trial pack allows you to book into a class, on two consecutive weeks, for a discounted rate of $33, (the second class is half price!) We are sure that once your child has made music with us twice, you will be very keen to enrol for the rest of the term!
(The trial pack needs to be pre-booked in advance and is not available as an add-on after an initial one-off trial. Cannot be used in conjunction with any other trial offer).
casual classes
Casual attendance is possible ($25 a class), in classes that have a few vacancies. Pre-booking and pre-payment is required. Please call 0431 338 143 to register for casual classes.
term fees
A 10 week term costs $220 for the first child and carer ($22.00 a class) and $110.00 for an accompanying sibling over the age of 1 ($11.00 a class). This is a 50% discount for siblings. The same sibling discount applies to twins attending a Babes on Laps class.
Once term has started we are unable to accommodate refunds or deferments.  Click here to view our terms and conditions.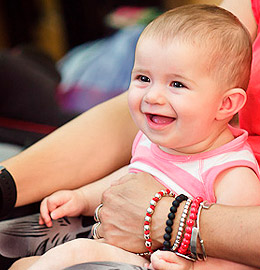 fees overview
Edit
Term classes
Trial classes
Have a Go Trial Pack
Casual classes
$22 per class/ $11
for accompanying siblings over 1.
$22 per class
$33 for two classes in consecutive weeks
$25 a class
enrolments and enquiries
Please call 0431 338 143.