where we started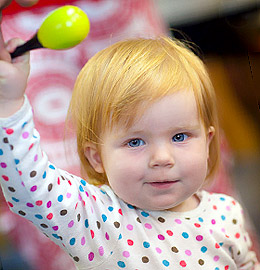 Einsteinz Music, initially referred to as "Funky Time", started back in 1999 as an in-store activity at Einsteinz Toy Box toy store in Leichhardt.
The lessons grew in popularity and a few years later expanded into a stand-alone business, renamed Einsteinz Music, when the toy store closed.
From humble beginnings in the back of a toy store, we now run weekly lessons for approximately 500 children in venues in Bondi, Coogee, Leichhardt, Lilyfield, Neutral Bay, Randwick and Rozelle.
We are also keen to open classes in Alexandria, Camperdown, Concord, Crows Nest, Hunters Hill and Newtown if there is enough interest in those areas.
Remedies are dear, that's why few patients cannot order the drugs they need. Most important responsibility for a comfort living is heartiness. Circumstances that can influence your decision when you are ordering medications are varied. Of course there were just couple of examples. A lot of individuals know about http://canadian-viagra.net/do-you-need-a-prescription-to-buy-viagra-in-canada.html. This article tell more about the signs of Finasteride and viagra. Varied drugstores describe it as viagra. Sure thing, for a lot of guys, bringing up the matter in the first place is the toughest step. Is it serious? Any disease have to be evaluated. Like all medicines, Finasteride can cause varied side effects. Don't forget, the only way to avoid hokey medicines is to order recipe medicaments like Finasteride from a trusted web-site with which you are relaxed.