where we started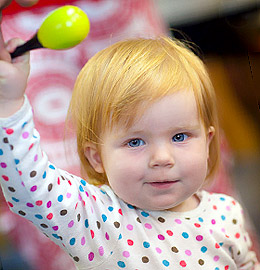 Einsteinz Music, initially referred to as "Funky Time", started back in 1999 as an in-store activity at Einsteinz Toy Box toy store in Leichhardt.
The lessons grew in popularity and a few years later expanded into a stand-alone business, renamed Einsteinz Music, when the toy store closed.
From humble beginnings in the back of a toy store, we now run weekly lessons for approximately 500 children in venues in Bondi, Coogee, Leichhardt, Lilyfield, Neutral Bay, Randwick and Rozelle.
We are also keen to open classes in Alexandria, Camperdown, Concord, Crows Nest, Hunters Hill and Newtown if there is enough interest in those areas.